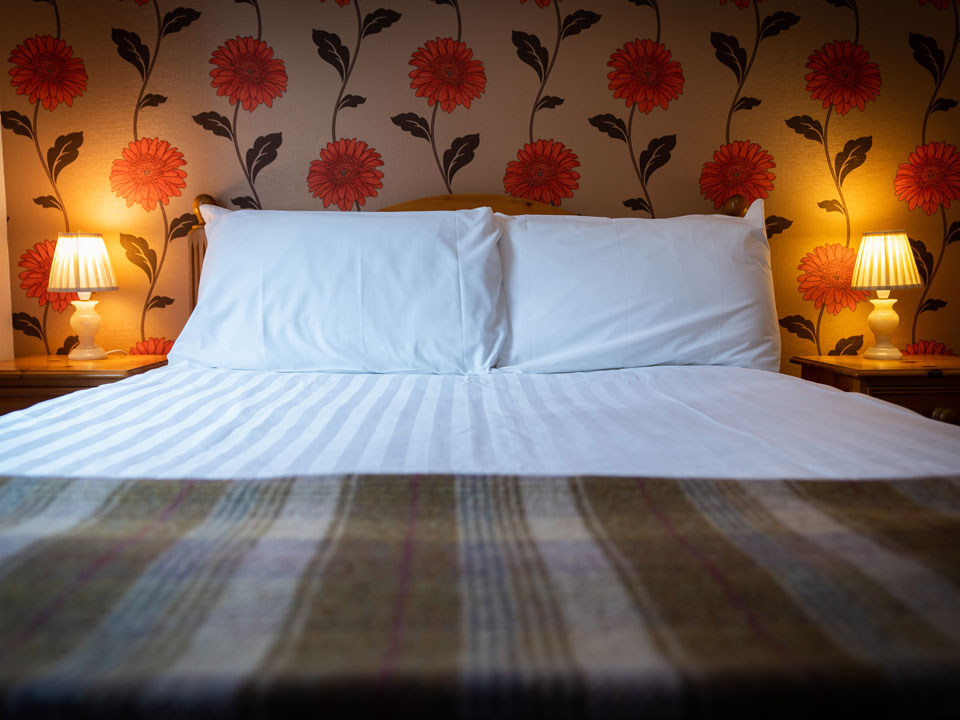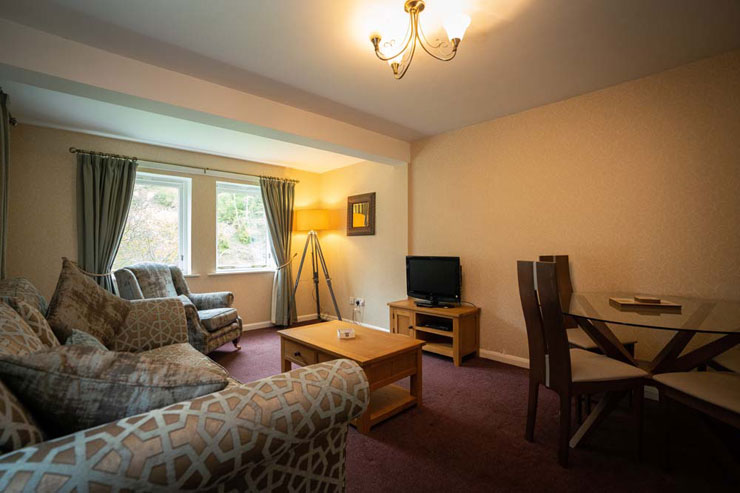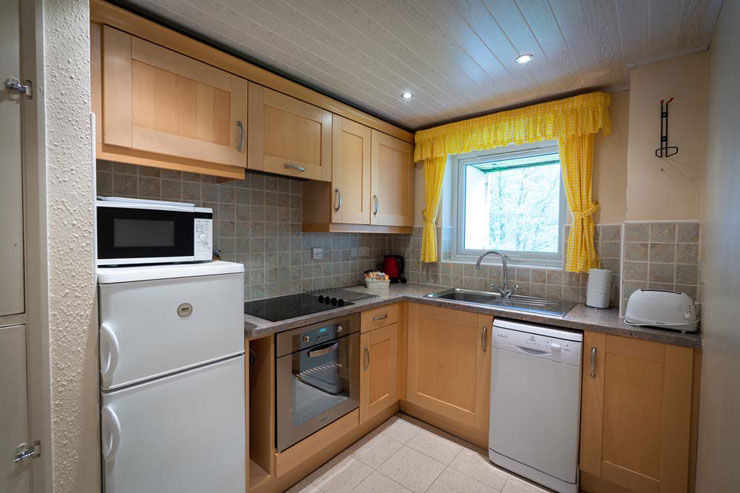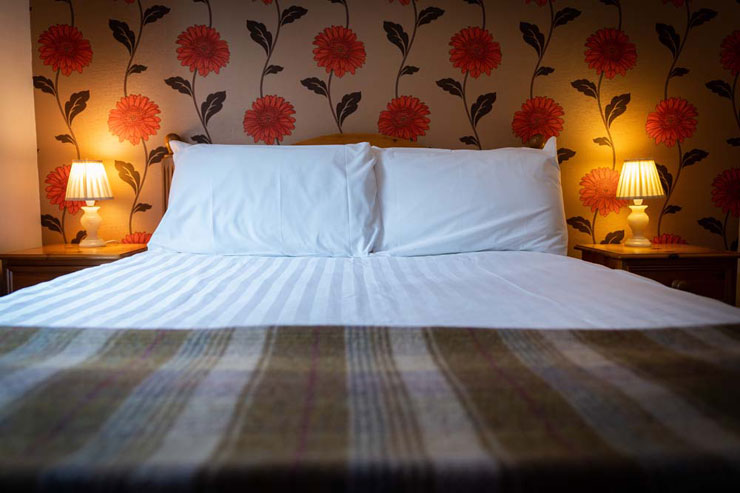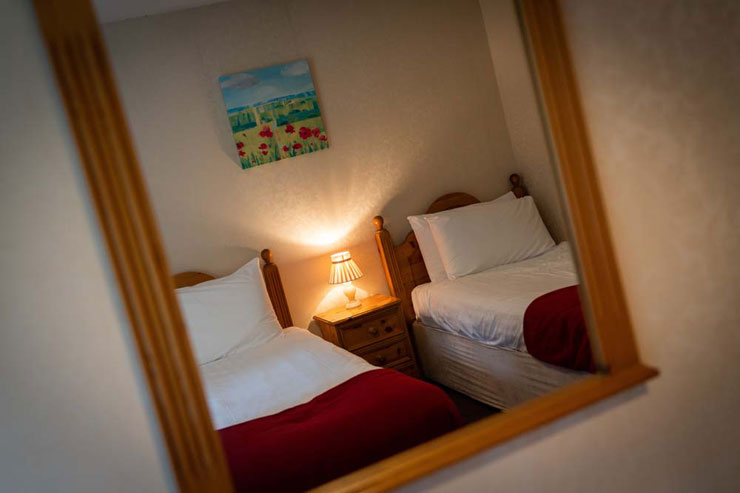 Apartments
Sleeps:

4

Bedrooms:

2

Bathrooms:

1

Towels:

Provided

Access:

Ground Floor Apartments have 1 step into the front door. First Floor Apartments have 1 flight of stairs to access. Second Floor Apartments have 2 flights of stairs to access.

Extra Beds:

1 put-up bed or 1 cot

Pets:

2 Dogs

Parking:

1 car

Location:

Riverside
Accommodation Details
We have six spacious, very comfortable holiday apartments on the park. All of our holiday apartments have a double bedroom, a twin bedroom and an excellent kitchen and bathroom. It is possible to add a single put-up bed or a cot. The apartments are very comfortably furnished and decorated and are always kept meticulously clean. Each apartment has central heating, a balcony overlooking the river, and a television.
All bed linen is provided. Gas and electric are included.
Park Map
Use the park map to see the location of each of our Keswick holiday properties.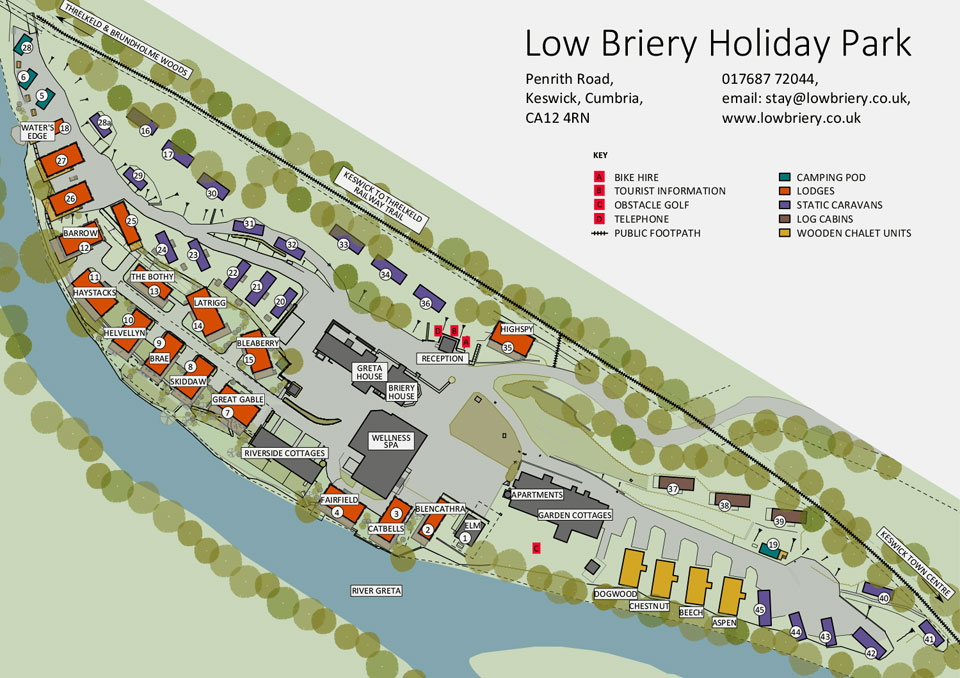 View Park Map PDF (0.95 MB)
Additional Information
Cancellations
Cancellations can be accepted as long as at least 1 month notice is given before your due arrival date, in which case a full refund will be given less a £25 cancellation fee. If you cancel within 1 month of arrival date, then the full amount for the holiday is due and is non refundable. Please note that deposits on cancellations for reservations for the Christmas and New Year periods are NON REFUNDABLE.
Pets
Unless otherwise stated in the property description, adult house-trained dogs are allowed on condition that when booking the owner guarantees that in the event of any damage he will accept responsibility. Puppies are not welcome. Maximum two dogs per unit. A charge of £20.00 per dog per week is required. Dogs must never at anytime during your holiday be left in the property on their own. The property must be left clean and undamaged. Dogs must not be allowed on seats or beds in the accommodation. Please bring a mat or something similar for your dog to lie on, as soiled carpets will be charged for.
No smoking
For the comfort of future guests, there is a very strict No Smoking policy within all accommodation at Low Briery.
Check-in and Check-out
Possession of all properties will be available from 4 pm on day of arrival and properties MUST be vacated by 10 am on day of departure. Please notify in advance of your estimated time of arrival.
Terms & Conditions
Please ensure you have read our full Terms & Conditions before proceeding with your booking. View Booking Terms