Dove Cottage & The Wordsworth Museum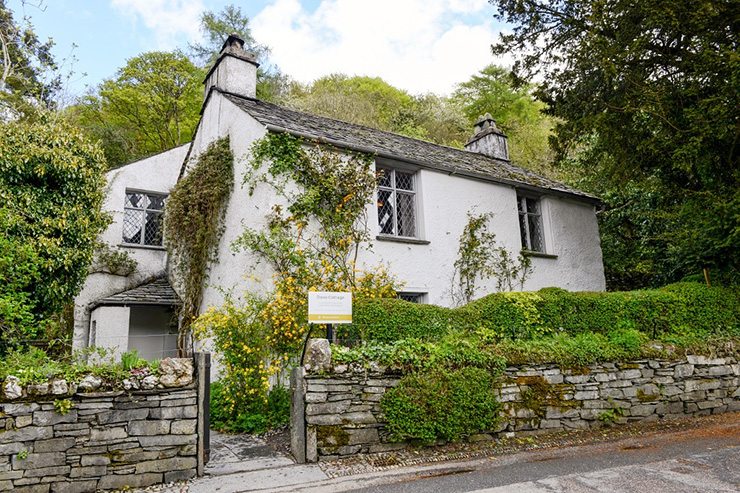 Dove Cottage & The Wordsworth Museum
Distance:

12.5 miles from Low Briery

Address:

Grasmere, Cumbria LA22 9SH

Phone:

+44 (0)15394 35544
Dove Cottage and the Wordsworth museum are currently closed.
Opening Spring 2020. Immerse yourself in the unique atmosphere of Dove Cottage, the Grasmere home of poet William Wordsworth. Wander through the Garden-Orchard Wordsworth called 'the loveliest spot that man hath ever found'. Uncover Wordsworth's radical and creative life story in the Museum and enjoy breathtaking views of Grasmere Vale from the new Viewing Station.
—
Explore the traditional Lakeland cottage and home of the famous poet William Wordsworth and discover what life was like at the turn of the 19th Century.
Dove Cottage was the first family home of Britain's greatest poet, William Wordsworth. He lived here 1799 – 1808, moving into the former pub initially with his sister.
Take a guided tour of the cottage, hear about day-to-day life for Wordsworth and his family, and about the extraordinary words written at the cottage.
Stroll in the garden he created with his sister, where he composed some of the greatest poetry in the English language.
The Wordsworth Museum is next door to Dove Cottage and there you will discover the greatest collection of the Wordsworths' letters, journals and poems in the world.