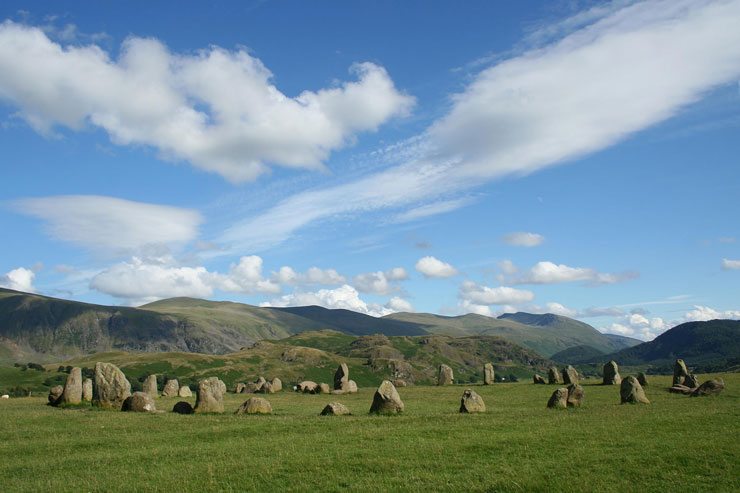 Castlerigg Stone Circle
Distance:

0.4 miles from Low Briery
Surrounded by the fells of Skiddaw and Blencathra to its north and Castlerigg Fell, High Rigg and Clough Head to its south, this ring of 38 stones, set within a ring of mountains, has stood at Castlerigg for about 4,500 years since it was created by Neolithic farming communities. It is one of Britain's earliest stone circles.
Since the early days of Lake District tourism in the 1700s, visitors have been both intrigued and inspired by this ancient monument and its impressive setting. Although Lakeland scenery appears timeless and unchanging, the stones reminds us that the landscape has in fact been shaped and altered by people for thousands of years.
The original purpose of the site is unknown. It could have been used as a trading post. Three stone axes have been discovered inside the circle. In the Neolithic period axes were made from volcanic stone quarried in the fells. Other possible uses include a meeting place for social gatherings, a site for religious ceremonies and rituals or even an astronomical observatory with the stones being aligned to the sun, moon and stars.
Castlerigg Stone Circle was one of the first sites to be covered under the Ancient Monuments Protection Act in 1888 and in 1913 it was acquired by the National Trust.