Keswick to Threlkeld Railway Path Walking Route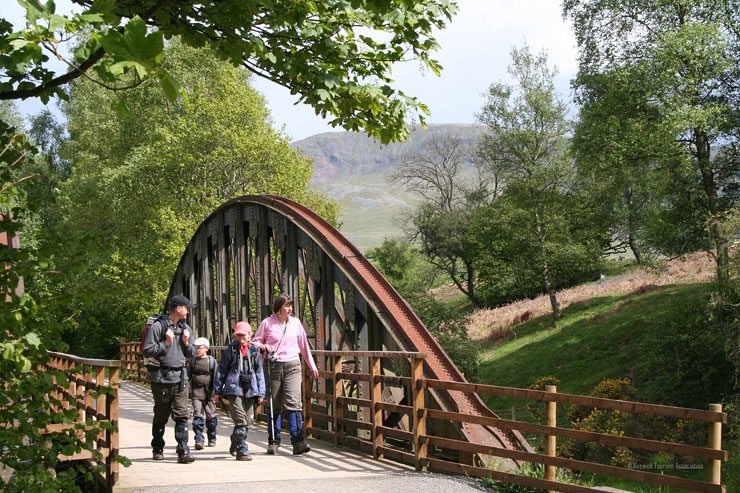 Keswick to Threlkeld Railway Path Walking Route
Distance:

0.1 miles from Low Briery
Until the 1960s, Keswick had its own railway station and a daily rail service. These days, the Old Railway Line has been turned into a popular car-free walking and cycling route between Keswick and Threlkeld. The route includes beautiful wooded river scenes which open out into dramatic views of the surrounding fells with easy access to the historic landscape of the area.
Following the old Keswick to Penrith Railway railway line, the path weaves its way over the River Greta on original metal railway bridges. This fast-flowing river is home to herons and dippers.
The Keswick to Threlkeld railway path walking route is accessed directly from the Low Briery site and be used as a footpath leading you straight into Keswick.
The maximum length of the railway line walk is 6.2 miles – Keswick to Threlkeld and back, although the route can be shortened at any point.
0.9 miles of the railway line provides access for all and is between Low Briery and Brundholme Road in Keswick.