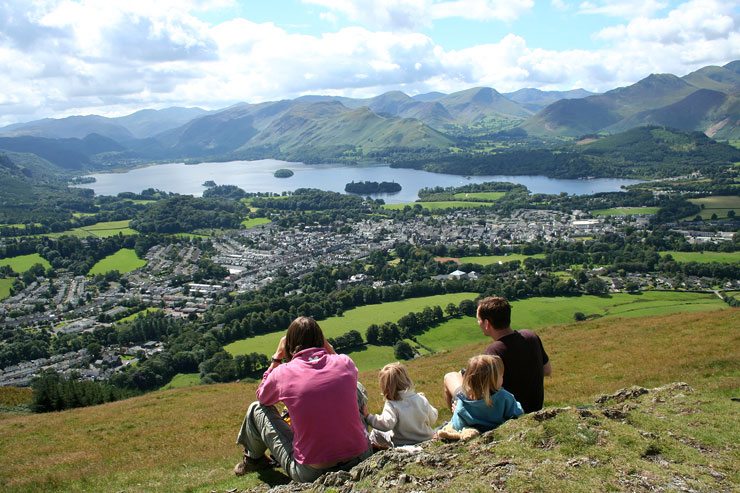 Latrigg
Distance:

2 miles from Low Briery
Latrigg is Keswick's premier viewpoint. It sits in a superb position high above the northern edge of town with its back nestled against Skiddaw's towering flanks and its front and sides open across the whole Vale of Derwent. From its lofty summit you can sit and have a fantastic time spotting almost the whole of the Lake District's central fells.
Latrigg can be accessed directly from Low Briery by joining the old railway track. Most people tend to climb Latrigg direct from Keswick and return the same way, but a much superior option is a traverse across the top of Latrigg with a return to Keswick along the old railway line, which will bring you on a complete loop back to Low Briery all on foot. The complete loop is approximately 5 miles.
A walking route by the AA can be found on the link below.