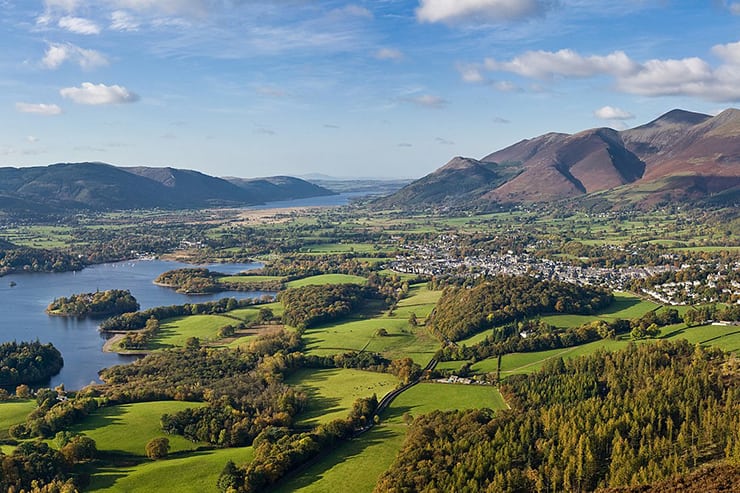 Walla Crag
Distance:

3.1 miles from Low Briery
A popular short walk from Keswick and gives superb views over Derwentwater. The western face is prominent in views across the lake and fine views over Keswick are available from the summit.
Much of the panorama is hidden until having climbed through the trees the ascent of Cat Gill is left behind, and the crag is finally gained.
Walla Crag makes a half day or evening walk from Keswick and can be climbed via Brockle Beck, Great Wood (a traverse under the face) or Cat Gill. There is also a clear path from Bleaberry Fell.